"Two keys to our success:
We ask. We Listen."
We do it with every dealership so we can continually serve you better.
For example, Buff Whelan Chevrolet in Sterling Heights, the largest dealership in Michigan, contracted with us in 2005 to develop a new, improved car-delivery tracking system–a vital part of the process that's often glossed over by regular DMS.
By asking insightful questions, then listening carefully to their feedback each step of the way, we developed a unique approach for them that evolved into our flagship software product: Auto Scheduler Advantage™ (ASA).
Result: today Buff Whelan and many other dealerships in North America use our ASA to manage their car-delivery and service schedules as an add-on to their traditional DMS.
By paying close attention to every aspect, we made ASA exactly what you're looking for.
You just want to get your customers into their new car purchase as quickly and efficiently as possible. So we've taken care of every detail to make that happen:
ASA is so simple and intuitive that even computer-phobic salespeople feel at ease with it right away.

ASA's color-coded screens enable you to spot potential problems at a glance. If schedules are getting out of hand, you can fix it fast and forever!

No secret special desktop software or hardware required. ASA works in virtually every Internet Browser.

No expensive software configuration issues to worry about, either.

This one software license covers your entire dealership, so all your salespeople can use the system. No extra licensing fees!?

ASA's simple set-up lets you have default schedules for any day of the week. Control how many cars can be scheduled for any time slot.

Quickly expand the hours of coverage for any specific day. Add or remove time slots in seconds if porters are out.?

ASA's "At-a-Glance View of Total Deliveries" for each day of the month shows if you need to schedule extra porters.
Bottom line: ASA serves you and not the other way around like other software services.
TO SET UP A FREE DEMO,
CLICK HERE!
We always welcome fresh new talent.
This is another key to our company's success. We continually seek out bright, enthusiastic people to help us serve the growing number of Auto Dealers with our Auto Scheduler Advantage™.
Interested? Then please send your information directly to me: Contact Us
Born in the Detroit area, I come by all this naturally.
Growing up in the Motor City, I was fascinated by the auto industry and was constantly building realistic model cars. My first job out of college was in a steel-processing plant that served The Big Three.
I returned to college, though, to learn about the fast-growing field of industrial computer technology. In 1984, I joined a company that designed material requirements planning (MRP) software solutions for manufacturing auto parts.
My job was to customize software according to a client's business process, which involved simplifying complex procedures and making everything work more efficiently.
That set the stage for creating my own software development company in 1986.
Now I'm able to keep abreast of industry innovations and continually provide my customers with leading-edge solutions. This includes creating a Comprehensive Service (CS) version of Auto Scheduler Advantage™, which again was the result of asking customers for their input and listening carefully to their feedback.
You have my personal commitment.
My focus on growth and innovation enables Software Advantage Consulting Corporation to better serve our valued clients.
As the head of the company, I get up each morning at 5:00 with new ideas and inspirations pouring out of me. This fount of enthusiasm and novel thinking is critical to keeping Auto Scheduler Advantage™ ahead of anything offered by competitors.
I'd love to hear from you at your earliest convenience. Please either e-mail me or call 586-264-5632.
I look forward to serving you soon!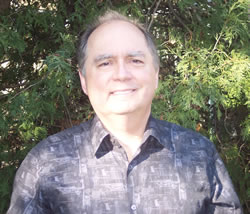 David P Miller,
President,
Software Advantage Consulting Corporation