This screen provides an overview of your different schedules with over 70 key performance indicators (KPIs). Each set of KPIs are displayed in different widgets on the Dashboard.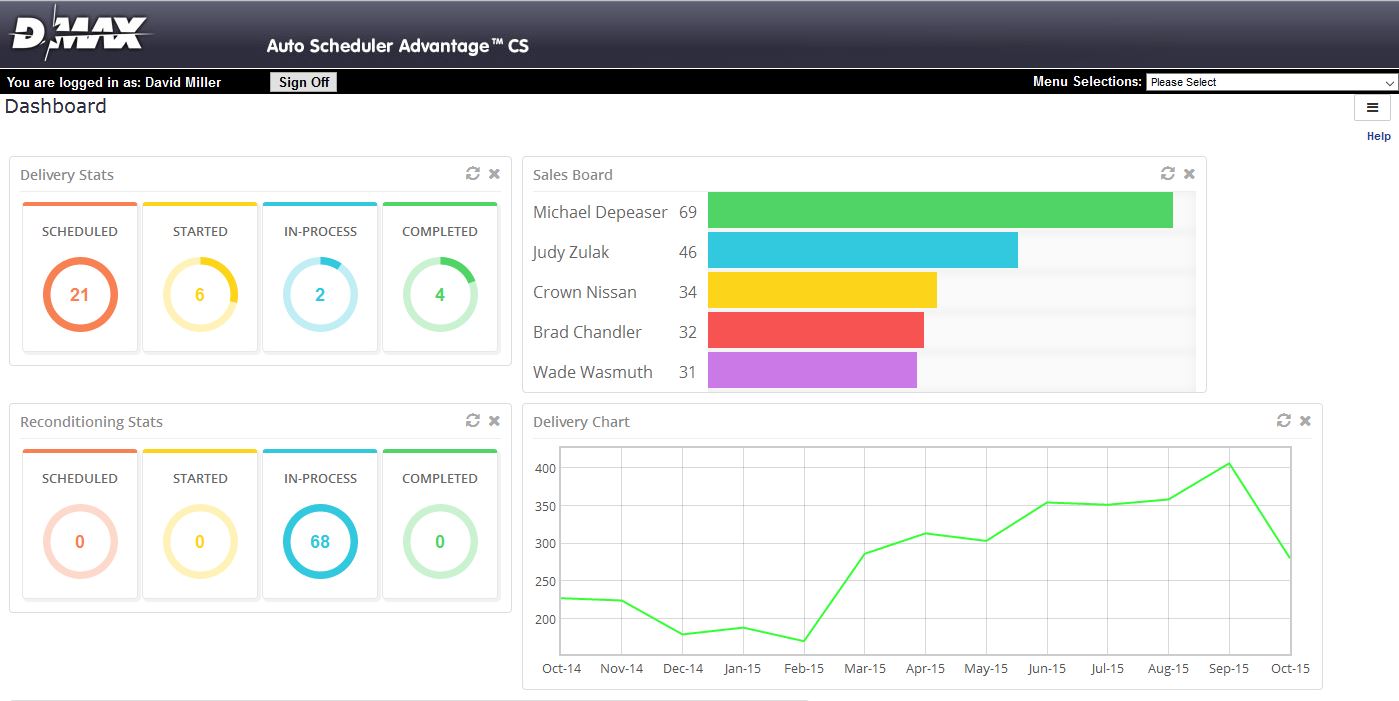 Sales Board Widget
The Sales Board widget shows the top 5 sales people for the last 30 days.

Delivery Stats Widget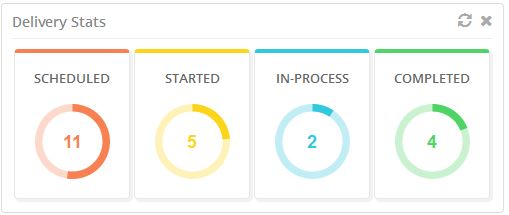 The delivery stats widget provides you with a high-level view of what is going on presently with your Delivery Schedule.
Fully Configurable by User
This dashboard can be configured for specific users so that they only see what they applies to their department.
The widgets are selectable via a dialog box.